BOXING AFTER-SCHOOL PROGRAM
Our goal is to help build confidence, encourage kids to stay healthy and active, teach valuable lessons in a safe and professional environment, while also teaching them to be productive members of society.
Register Today!

Limited Availability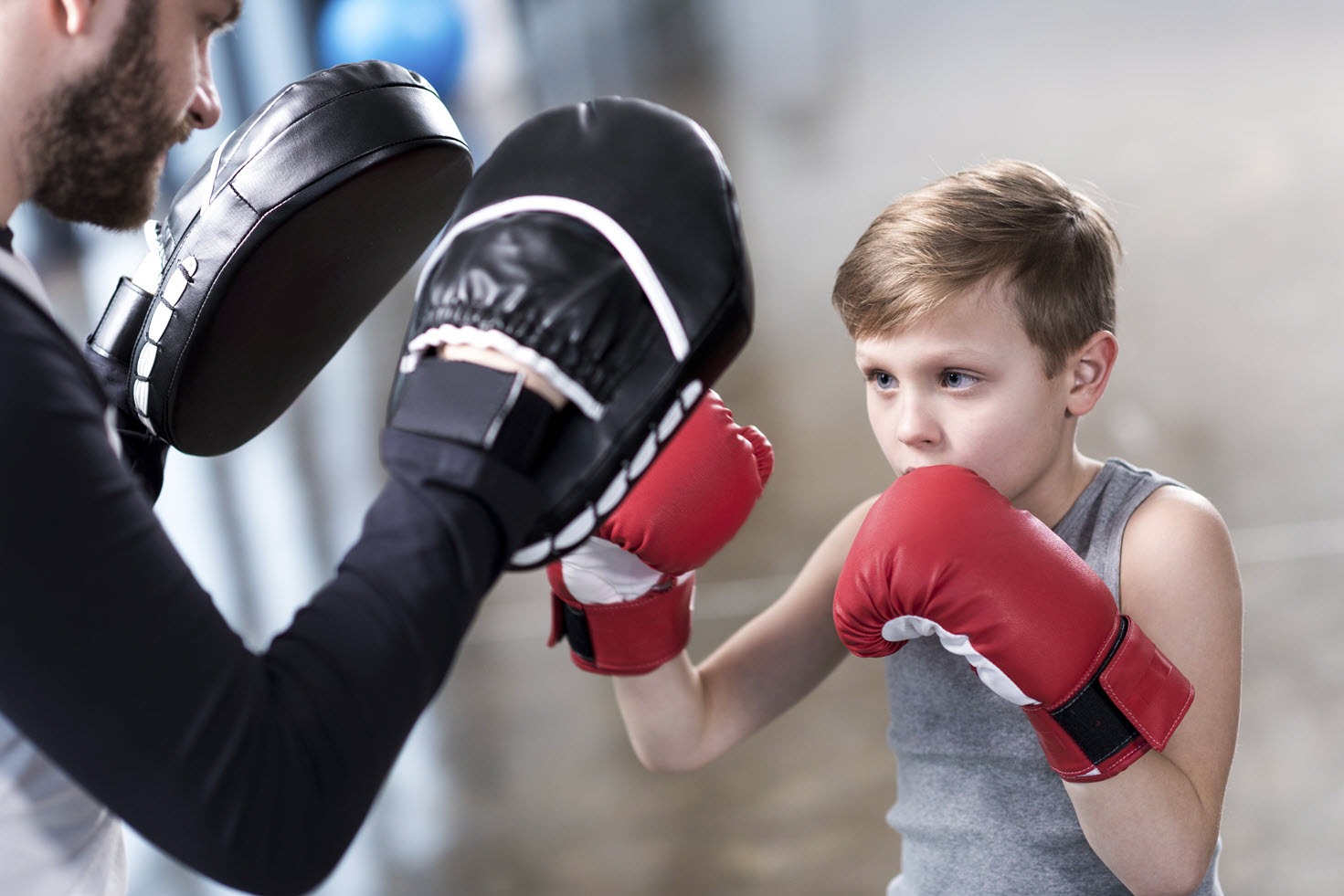 Our After School Program, in association with "I HAVE WIT", will focus on developmental, educational, and confidence-building activities. We offer a student-centered after-school program for children in which participants receive homework help, tutoring, mentoring, mindfulness training, boxing training, and so much more! We work with the participants to help them be the best in and outside of the ring. Tapped In Fit is a safe place to come to not only learn the fundamentals of boxing, but also fitness, self-discipline, and self-defense.
Our goal is to help build confidence, encourage kids to stay healthy and active, teach valuable lessons in a safe and professional environment, while also teaching them to be productive members of society. Learn more about our program below.
BOXING AFTER-SCHOOL PROGRAM
MONDAY - FRIDAY

3:00PM - 6:00PM










REGISTRATION FEE

$25 Per Child
Limit 25 participants














- Alpharetta High School
- Alpharetta Elementary
- International Charter School of Atlanta
- Elkins Pointe Middle
- Hembree Springs
Elementary School
- Lake Windward
Elementary School
Top 3 Benefits of Boxing for Kids
---

Boxing coaches teach children to believe in themselves and build this confidence through training proper technique and mental strategy. Once you get in the ring, you feel like you can accomplish anything in life. Being in diverse atmospheres lowers social anxiety while activities like punching the heavy bag drive out aggression and stress, while making athletes feel accomplished.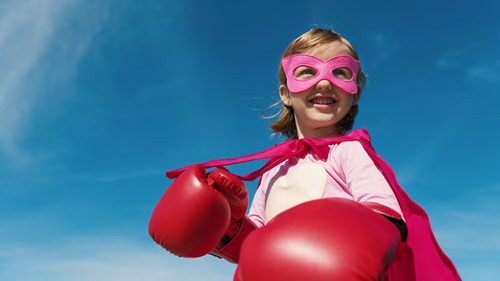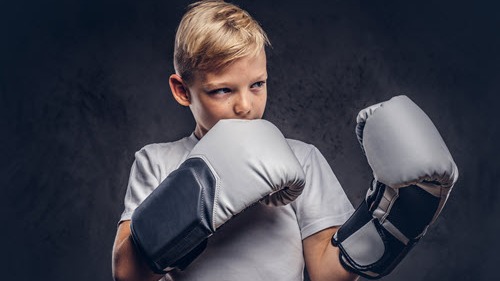 2. Athletic Training and Conditioning
Boxing focuses on agility, speed, quickness, balance, and hand-eye coordination. Name a sport that doesn't require these skills! Boxing is a great cross-training sport.
3. Health and Proper Fitness
Being physically fit is critical at an early age. Most children who train in boxing tend to have lower, healthier Body Mass Index (BMI) levels than other kids. Obesity is unfortunately widespread in American youths. Boxing is a great solution to this. Boxers are known for their extreme endurance and power. This training is what keeps most boxers at a very low body fat content.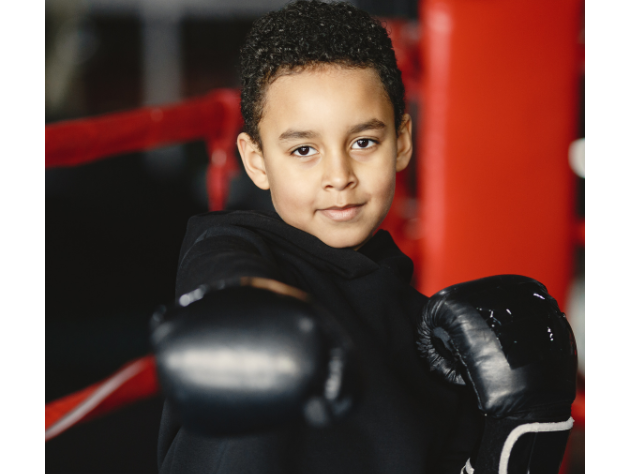 Free Kids Fitness Consultation!
CALL US TODAY 470-292-3433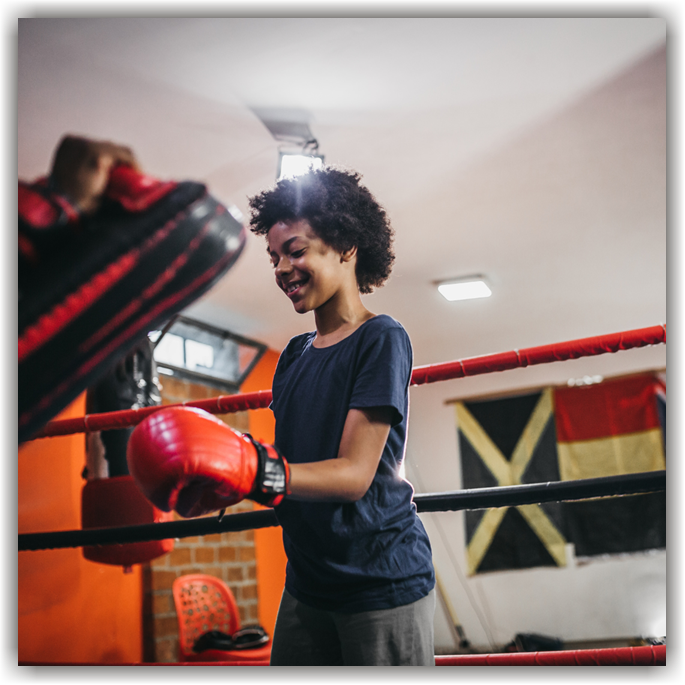 MYTH:
Boxing is only for tough guys!
Boxing is a sport that can be tailored to all ages and of great benefit no matter your fitness level. Great for kids, seniors, people with Parkinson's disease, mothers and fathers. Boxing sessions are tailored for each individual and their fitness needs.

Spots Are Limited. Dont Miss Out!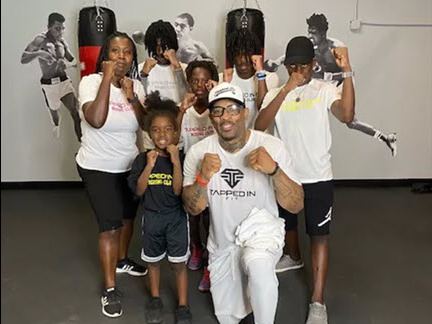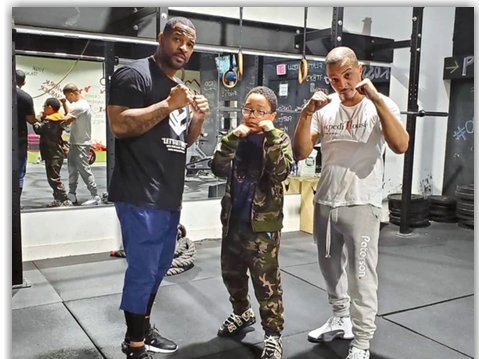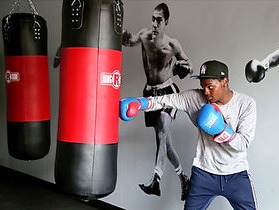 ---

It's All About Kids Having Fun!
---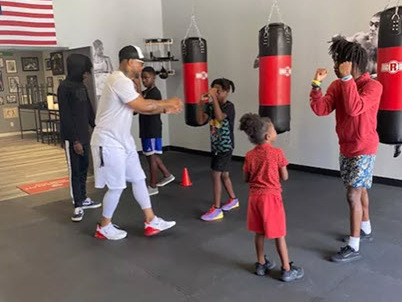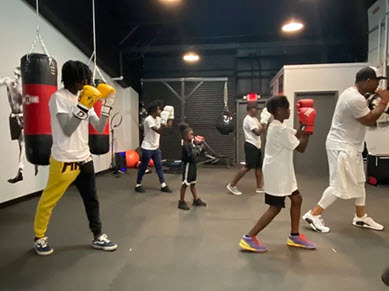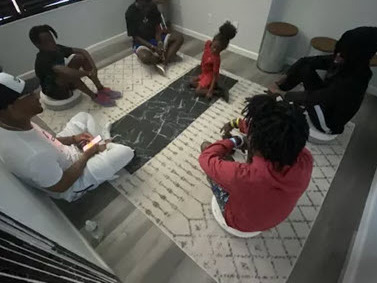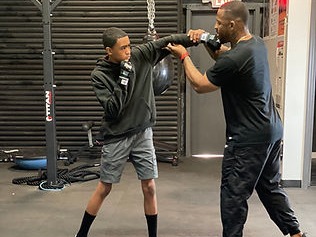 Call Us Today

(470) 292-3433
Frequently Asked Questions
How is the after-school program structured?
When students arrive, they definitely have a schedule to follow. First, they have a little time to relax and have a snack. Then, they spend a few minutes on mindful meditation. Next, the students work on homework, study for tests, or review the day's lessons. Then, students train. The format might change from time to time based on the needs of the kids, but for the most part, we adhere to this schedule. If your child prefers only boxing training, we offer boxing training Monday – Friday from 5:00pm – 6:00pm.
How many students are accepted into the program?
We try to keep the numbers low so the students can have more of our attention. Working with up to 25 students allows us to do that.
How do I register my kid(s) for the after-school program?
You can register your child for the Tapped In Fit Boxing Club After-School Program by completing the registration form and returning it to us with the required $25.00 registration fee per child. The $25 will be requested via PayPal once we receive the registration form. This form provides the Tapped in Fit boxing Club Staff with information about your child, your contact information in case of emergency (including individual(s) who have your permission to pick up your child in your absence), etc. No child will be released to any person who is not listed on the registration form without prior written notification to Tapped In Fit Boxing Club's Owner/Staff.
Address
Tapped In Fit Boxing Club

1805 Hembree Road, Suite D

Alpharetta, GA 30009

Contact
Phone: (470) 292-3433
Email: info@tappedinfitboxingclub.com
Instagram: @tappedinfitboxingclub
Hours
Monday 9AM - 1PM*
Tuesday 9AM - 1PM*
Wednesday 9AM - 1PM*
Thursday 9AM - 1PM*
Friday 9AM - 1PM*
Saturday 9AM - 1PM*
Sunday Closed
*Tapped In Fit Boxing Club offers exclusive and private sessions. Please call to book your session.
BY APPOINTMENT ONLY! ALL SALES FINAL!