Our goal is to help build confidence, encourage kids to stay healthy and active, teach valuable lessons in a safe and professional environment, while also teaching them to be productive members of society.
Reserve Your Spot Today!

Limited Availability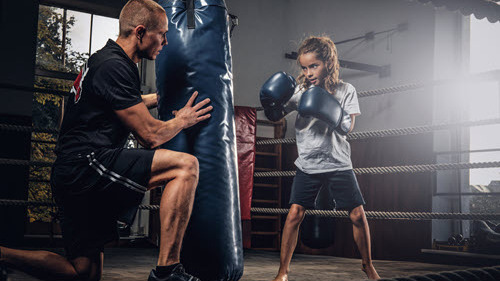 GIRLS BOXING CLASS*
Girls can box too, and in our Girls Boxing class, we teach the fundamental principles of boxing and fitness. Our Girls Boxing class keeps girls physically active and focuses on teamwork, balance, self-discipline, coordination, and more. Research shows that girls who are involved in self-defense classes, such as boxing, have better attention in school, better self-image, and better mental focus. Stay tapped in, girls! Book your class today!
*Many parents enroll their daughters in a boxing program so they can learn how to defend themselves and not fall victims of bullying.
BOYS BOXING CLASS*
(ages 7-12)
Saturday 10:00am - 11:00am
In our Boys Boxing class, young men gain boxing knowledge in a fun and safe environment. We build strength, speed, reflexes, endurance, memory, and work ethic, all while developing self-confidence and good discipline. The Boys' Boxing class is a priceless foundation for those who are involved in other sports, and it can set the stage for becoming strong and confident men.
*Many parents enroll their sons in a boxing program so they can learn how to defend themselves and not fall victims of bullying.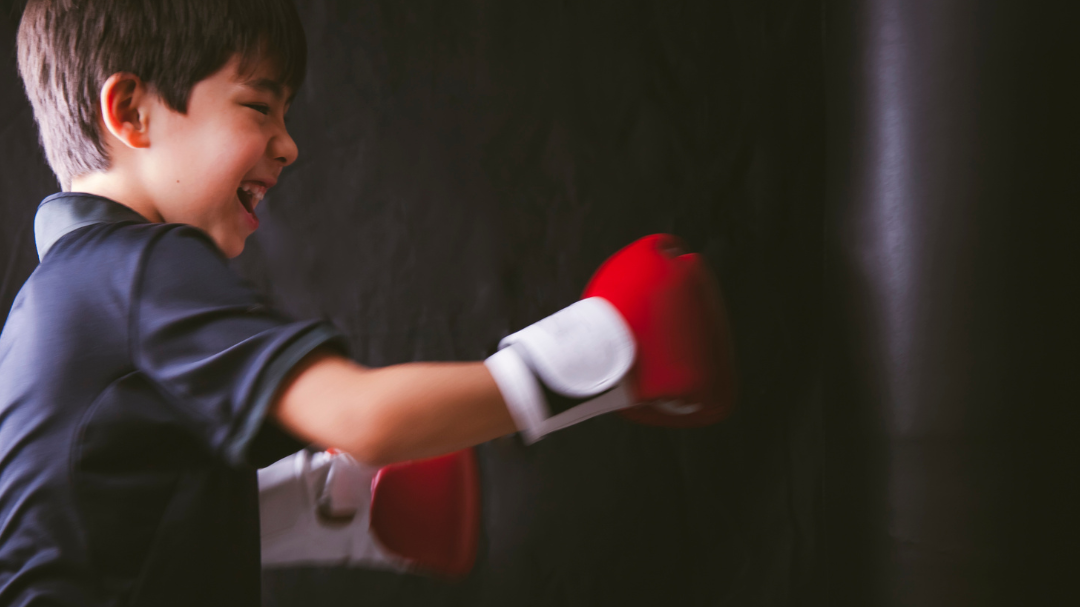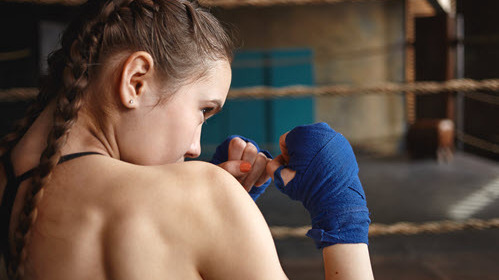 TEEN BOXING CLASS

Saturday 11:00am - 12:00pm
Teen athletes can benefit from supplementing their regular sports workout with boxing training. During the off-season, boxing can increase speed and strength and cause one to return to their regular sport more equipped for a successful season. Each class focuses on strength training, technique, and balance through cardiovascular and technical activities. Take a break from the regular and join us during your off-season. You can thank us later!
Top 3 Benefits of Boxing for Kids Ages 5-15
---

Boxing coaches teach children to believe in themselves and build this confidence through training proper technique and mental strategy. Once you get in the ring, you feel like you can accomplish anything in life. Being in diverse atmospheres lowers social anxiety while activities like punching the heavy bag drive out aggression and stress, while making athletes feel accomplished.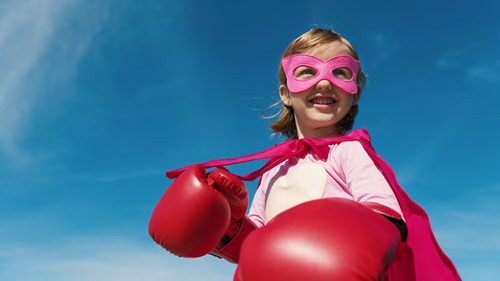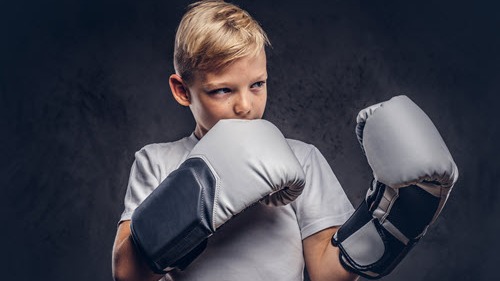 2. Athletic Training and Conditioning
Boxing focuses on agility, speed, quickness, balance, and hand-eye coordination. Name a sport that doesn't require these skills! Boxing is a great cross-training sport.
3. Health and Proper Fitness
Being physically fit is critical at an early age. Most children who train in boxing tend to have lower, healthier Body Mass Index (BMI) levels than other kids. Obesity is unfortunately widespread in American youths. Boxing is a great solution to this. Boxers are known for their extreme endurance and power. This training is what keeps most boxers at a very low body fat content.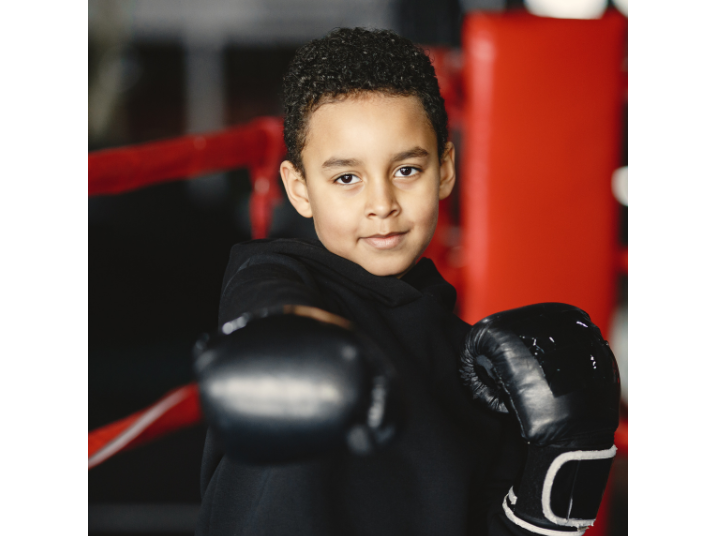 Free Kids Fitness Consultation!
CALL US TODAY 470-292-3433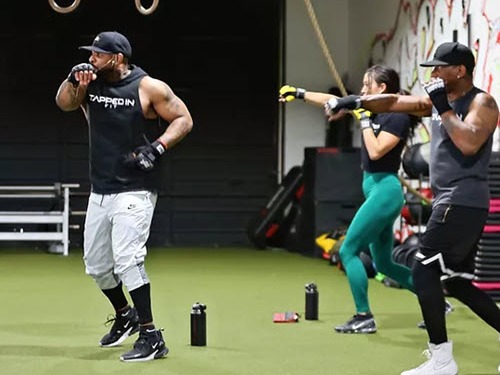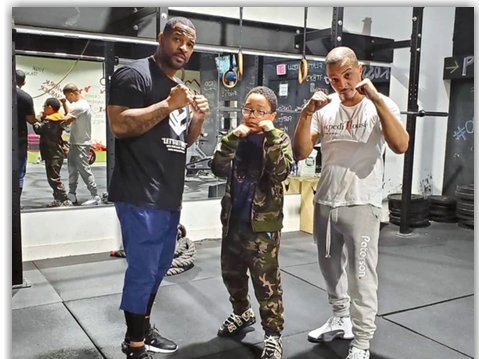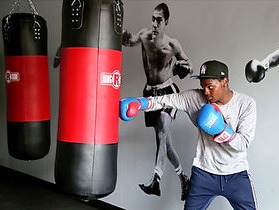 ---

It's All About Kids Having Fun!
Check Out Our Gallery Of Fun!
---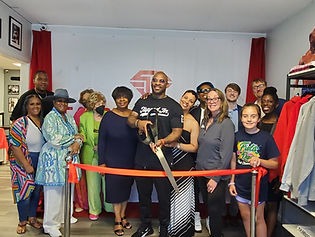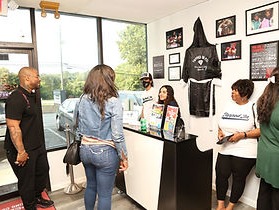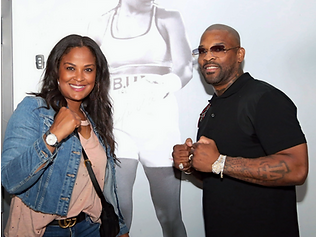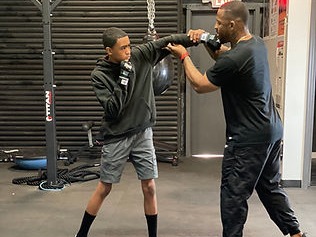 Call Us Today

(470) 292-3433
Frequently Asked Questions
What are the benefits of boxing?
Boxing has tons of benefits. Of course, one of the biggest benefits of boxing is that it is one of the best forms of exercise, requiring strength and stamina. Another benefit of boxing is that kids learn to defend themselves (a major perk for parents). In any type of self-defense training, children must listen and follow instructions, and those fundamental aspects of boxing transfer into other areas of their lives. One other benefit of boxing is that it requires and stresses the importance of discipline (inside and outside of the ring).
How does boxing support kids' mental health?
Boxing supports kids' mental health by focusing on social skills, confidence, and ways to reduce aggressive behavior. First, the social skills focus on respect, teamwork, communication, and self-control. Being among other kids in a safe environment usually increases these skills. Second, confidence-building takes place once kids start to work hard and make progress. This confidence follows them in the gym, in school, and throughout the course of their lives. Lastly, boxing generally helps kids reduce negative feelings and anger through hard work. As the kids work, their mind releases chemicals like serotonin and dopamine, which can cause them to lift their moods from angry to happy.
Will being involved in sports help my child's grades?
Team sports, individual sports, and exercise, in general, result in higher academic performance. With grade requirements being a top priority in many extracurricular activities, the students know they must maintain their school performance to participate in sports. It's a win-win for everybody – parents, students, and coaches. It takes a village!

Spots Are Limited! Don't Miss Out!
Address
Tapped In Fit Boxing Club

1805 Hembree Road, Suite D

Alpharetta, GA 30009

Contact
Phone: (470) 292-3433
Email: info@tappedinfitboxingclub.com
Instagram: @tappedinfitboxingclub
Hours
Monday 9AM - 1PM*
Tuesday 9AM - 1PM*
Wednesday 9AM - 1PM*
Thursday 9AM - 1PM*
Friday 9AM - 1PM*
Saturday 9AM - 1PM*
Sunday Closed
*Tapped In Fit Boxing Club offers exclusive and private sessions. Please call to book your session.
BY APPOINTMENT ONLY! ALL SALES FINAL!