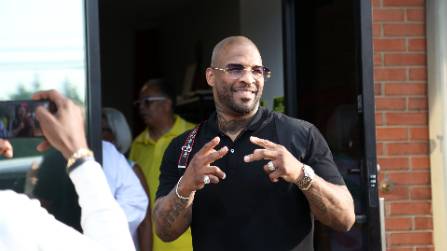 My ultimate goal is simple: I want everyone to GET TAPPED IN both inside and outside of the gym.
As a former amateur/professional fighter, I have been in the fitness industry for over 30 years, and I am also a health and wellness/life coach. Boxing has always been my passion and I enjoy teaching the sport to anyone who is looking to learn. As a military veteran, boxing has taught me many life skills such as endurance, how to tackle obstacles and overcome adversity, perseverance, and persistence.
When I decided to start Tapped in Fit Boxing Club, one of my focuses was the youth in my community. Our youth are the future and teaching them boxing helps them to overcome social and emotional issues while also building their confidence, teaching them discipline, and fostering skills that will motivate them throughout their lives.
---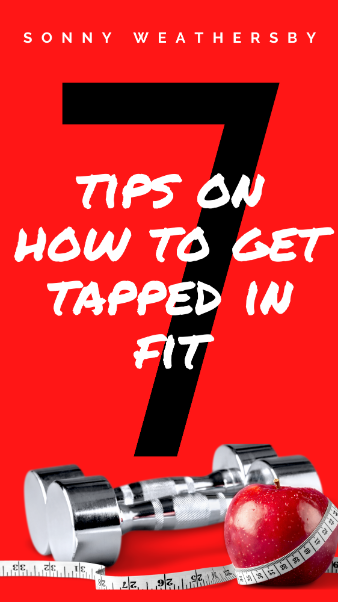 7 Tips on How to Get Tapped In Fit


By Sonny Weathersby
In 7 Tips on How to Get Tapped In Fit, Coach Sonny Weathersby reveals go-to fitness tips that can help you achieve your ultimate level of health. Coach Sonny shares the benefits of each tip, and he candidly discusses potential drawbacks as well. In addition, Coach Sonny offers a few bonus strategies that you can easily apply – developing S.M.A.R.T. goals, selecting the gym that's just right for you, and even using social media to your advantage.

Between busy schedules, family obligations, and demanding careers, it can be challenging to keep health at the forefront of your mind. For this reason, Coach Sonny offers everyday suggestions that you can implement anywhere – in your kitchen, in the gym, in the workplace, and even in your mind.

Try these 7 tips to help guide your fitness journey, and you'll be Tapped In Fit in no time!
Sonny Spilled the Beans


By Sonny Weathersby
The Health Benefits of Adding Some Spice to Your Life, Sonny Weathersby shares the health benefits of adding a diverse range of spices and herbs to your diet. In this culinary reference book, Weathersby focuses on anti-inflammatory spices, anti-inflammatory super seeds, seasonings, herbs, and a few secret ingredients.

With dynamic photographs that capture the essence of the featured spices and herbs, this book also includes possible meal options and flavor pairings for each of the ingredients. Sonny Spilled the Beans was written to inspire the health-conscious rookies and veterans to live healthier lifestyles – one spice and one herb at a time.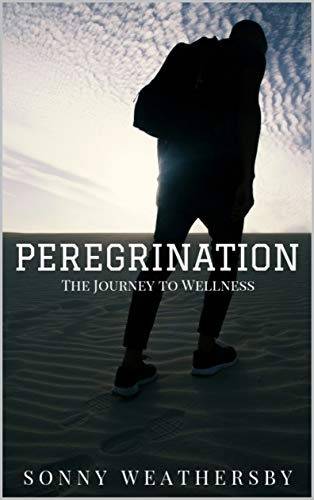 Peregrination: The Journey to Wellness


By Sonny Weathersby
Growing up in the inner cities of LA, Sonny does everything he can not to fall victim of inner city nihilism, where gangs and drugs plague the community. Being raised in a dysfunctional home, filled with abuse, a father on drugs, and no stability, Sonny leaves home at an early age - on a journey to find himself, seeking alchemy.

The journey wouldn't be a journey without the roadblocks, and he runs into many - homelessness, joblessness, hopelessness, the loss of loved ones and friends, and doses of depression. With all the odds against him, how would he ever become the man he was destined to be?

A story of love, loss, and leveling up through life's adversities...
Polly & the Phenols


By Sonny Weathersby
Learn about fun foods that Polly likes to eat! With vivid colors and illustrations, the little ones will be excited to learn about and eat "phenol" foods!

---

THE OWNER & FOUNDER OF BIG LEAGUE PUBLISHING


Big League Publishing was established in 2019 to promote literacy among middle and high school students. Our ultimate goal is to give every student writer the chance to be creative and an outlet to share their stories.

As a young boy, I remember writing one of the most important speeches of my life, and it was entitled, "If You Believe, Success Will Come." That speech impacted my life in so many ways, one of them simply believing those words.

For any young person who has the will, we want to have them to have the opportunity to tell their stories, and we want to help get their books in hands all around the world.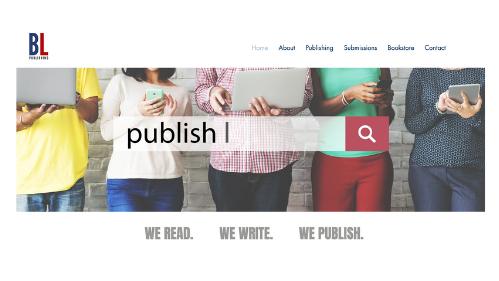 CLICK TO LEARN MORE ABOUT BIG LEAGUE PUBLISHING!
---

---

Address
Tapped In Fit Boxing Club

1805 Hembree Road, Suite D

Alpharetta, GA 30009

Contact
Phone: (470) 292-3433
Email: info@tappedinfitboxingclub.com
Instagram: @tappedinfitboxingclub
Hours
Monday 9AM - 1PM*
Tuesday 9AM - 1PM*
Wednesday 9AM - 1PM*
Thursday 9AM - 1PM*
Friday 9AM - 1PM*
Saturday 9AM - 1PM*
Sunday Closed
*Tapped In Fit Boxing Club offers exclusive and private sessions. Please call to book your session.
BY APPOINTMENT ONLY! ALL SALES FINAL!